Best the best coffee in these places, in Chennai.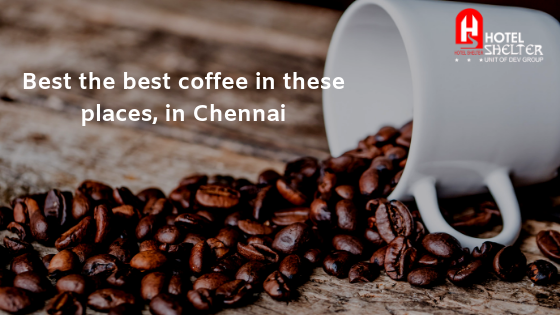 Kapi or coffee, however you like it, Chennai's famous filter coffee is appreciated by coffee lovers for its robust flavour. Those who can't live without their daily caffeine fix seek their cuppa at roadside stalls and cafes across town. See what all the fuss is about on your next visit to the city. Here are the best places for filter coffee in Chennai.
Madras Coffee House
Touted as one of the 'best coffee experiences', Madras Coffee House offers authentic South Indian filter coffee without any pretentions. With your cup of brew, feast on traditional snacks like vada and samosa. Also, take a bag of freshly ground beans home to enjoy later!
Location: Outlets across the city
Hotel Saravana Bhavana
Not a conventional hotel (there are no rooms here!), Hotel Saravana Bhavana is a popular eatery that serves a great vegetarian South India fare from tiffin to thalis. The filter coffee here is much sought after and has many loyal patrons who swear by how delicious it is.
Location: Outlets across the city
Mami's Tiffin Stall
Tucked away in a by-lane near Kapaleeshwarar Temple, Mami's Tiffin Stall is equally famous for its mouthwatering eats as it is for its filter coffee. Don't expect anything fancy and it usually standing room only. The coffee is always hot and rich to taste!
Location: Pitchu Pillai Street, Vinayaka Nagar Colony, Mylapore, Chennai, Tamil Nadu 600004
Sangeetha Vegetarian Restaurant
Along with a traditional South Indian menu that offers all the usual staples, Sangeetha Vegetarian Restaurant in Chennai serves an aromatic and full-bodied blend of filter coffee. As an accompaniment to snacks or as a treat after a meal, the coffee doesn't disappoint.
Location: Outlets across the city
Adyar Ananda Bhavan
Vegetarian sweets and snacks have featured on the menu of Adyar Ananda Bhavan, one of the oldest chain eateries in the city. Along with delicious food, the filter coffee here is a favourite with all ages who don't miss out on an opportunity to grab a cup.
Location: Outlets across the city
Mathysa
Along with North Indian, Chinese and Italian food, the menu at Mathysa serves a delectable South Indian fare. Filter coffee occupies the number one spot under beverages and rightfully so because it's just that good here!
Location: 1 Halls Road, Egmore, Chennai, Tamil Nadu 600008